Philips Hue lights & bulbs: In the world of smart home technology, few products have captured the imagination and admiration of enthusiasts quite like the Philips Hue smart lighting system. Offering a seamless blend of functionality, aesthetics, and convenience, Philips Hue has redefined how we perceive and interact with lighting in our homes. In this blog post, we'll delve into the world of Philips Hue, exploring its features, benefits, and how it can transform your living spaces into something truly extraordinary.
The Essence of Philips Hue
Philips Hue is not just about illuminating rooms; it's about crafting an ambiance that adapts to your moods, activities, and preferences. At its core, the Philips Hue system comprises smart LED bulbs, light strips, lamps, and accessories that can be controlled wirelessly via a dedicated app or compatible voice assistants like Amazon Alexa, Google Assistant, and Apple HomeKit. This simple concept has led to a revolution in how we think about and experience lighting.
Key Features and Benefits
Color Customization: One of the standout features of Philips Hue is its ability to produce a spectrum of colors. With millions of color options at your fingertips, you can instantly transform your living room into a cozy warm haven or set the stage for a vibrant party atmosphere. The color customization isn't limited to just the RGB palette; it also includes various shades of white light for different times of day or activities.
Remote Control: The dedicated Philips Hue app lets you control your lights from anywhere in the world as long as you have an internet connection. Forgot to turn off the lights before leaving for vacation? Not a problem – just open the app and take care of it.
Schedules and Automation: Transform your home into a smart one by setting schedules for your lights to turn on or off at specific times. This is not only convenient but also enhances home security by giving the appearance of an occupied house.
Routines and Scenes: Create custom lighting scenes and routines to match your lifestyle. Whether you want a 'Reading' scene with warm white light or a 'Movie Night' scene with dimmed and cozy lighting, Philips Hue can adapt to any situation.
Integration with Smart Ecosystems: Philips Hue plays well with other smart home devices. Integrate it with your smart thermostat, security cameras, and more to create a cohesive smart home experience.
Voice Control: The compatibility with popular voice assistants makes controlling your lights as simple as issuing a voice command. "Hey Google, set the lights to relax mode."
Expandability: Philips Hue is not just limited to bulbs. You can expand your setup with light strips, outdoor lights, motion sensors, and even sync your lights with your TV for immersive entertainment experiences.
Energy Efficiency: LED technology ensures that your smart lights consume less energy than traditional bulbs, leading to energy savings over time.
Personalization and Creativity
One of the most exciting aspects of Philips Hue is the ability to express your creativity. Whether you're an art enthusiast, a gamer, or simply someone who appreciates aesthetics, the Philips Hue ecosystem provides endless opportunities. With features like the Philips Hue Play HDMI Sync Box, you can synchronize your lights with your TV screen, extending the on-screen action into your living space for a more immersive entertainment experience.
The best Philips Hue lights & bulbs you can buy
With a range of smart lights and bulbs that can transform any space into a personalized, dynamic environment, Philips Hue continues to be a favorite among tech enthusiasts and interior design aficionados alike. In this blog post, we'll explore some of the best Philips Hue lights and bulbs you can buy, offering a glimpse into the world of innovative illumination.
Philips Hue White and Color Ambiance A19 Bulb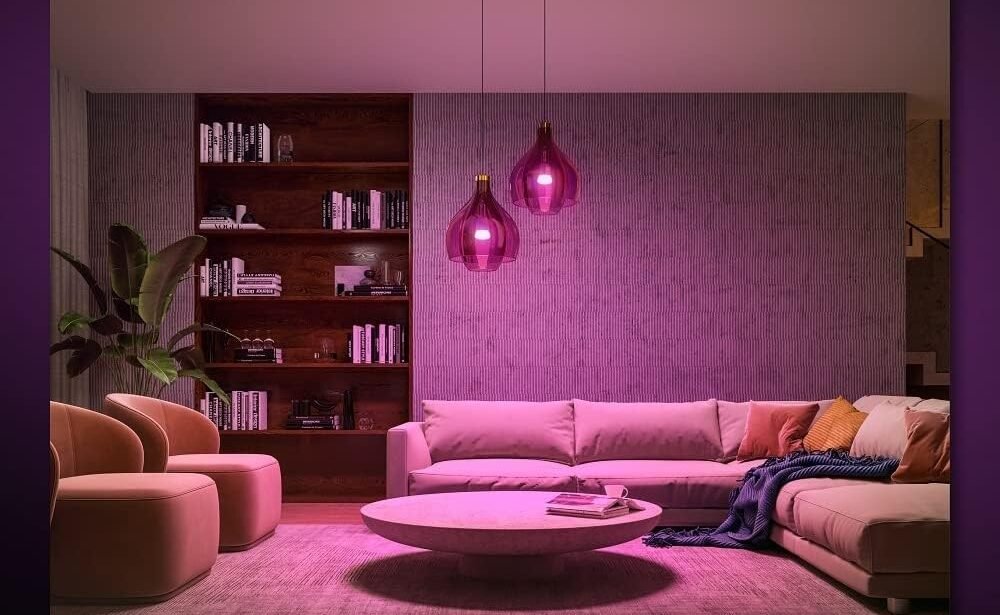 The Philips Hue White and Color Ambiance A19 bulb is the epitome of smart lighting versatility. With the ability to produce over 16 million colors and various shades of white light, this bulb can be tailored to match any mood or occasion. Whether you're looking to create a cozy ambiance for a movie night or set the stage for a lively party, this bulb has you covered. It seamlessly integrates with popular smart home platforms like Amazon Alexa, Google Assistant, and Apple HomeKit, allowing for voice control and easy automation.
Philips Hue Lightstrip Plus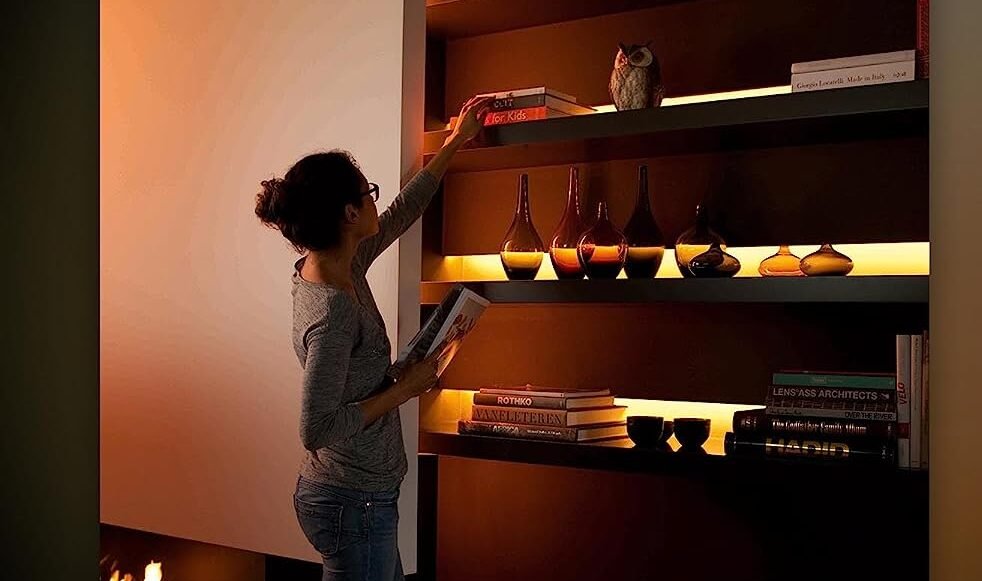 For those seeking to add a touch of elegance and creativity to their spaces, the Philips Hue Lightstrip Plus is a game-changer. This flexible LED light strip can be bent, shaped, and extended to fit virtually any surface. Whether you want to illuminate under cabinets, highlight architectural features, or bring an ethereal glow to your home theater setup, the Lightstrip Plus delivers. With its full spectrum of colors and integration with the Philips Hue ecosystem, it opens up a world of possibilities for captivating lighting designs.
Philips Hue Go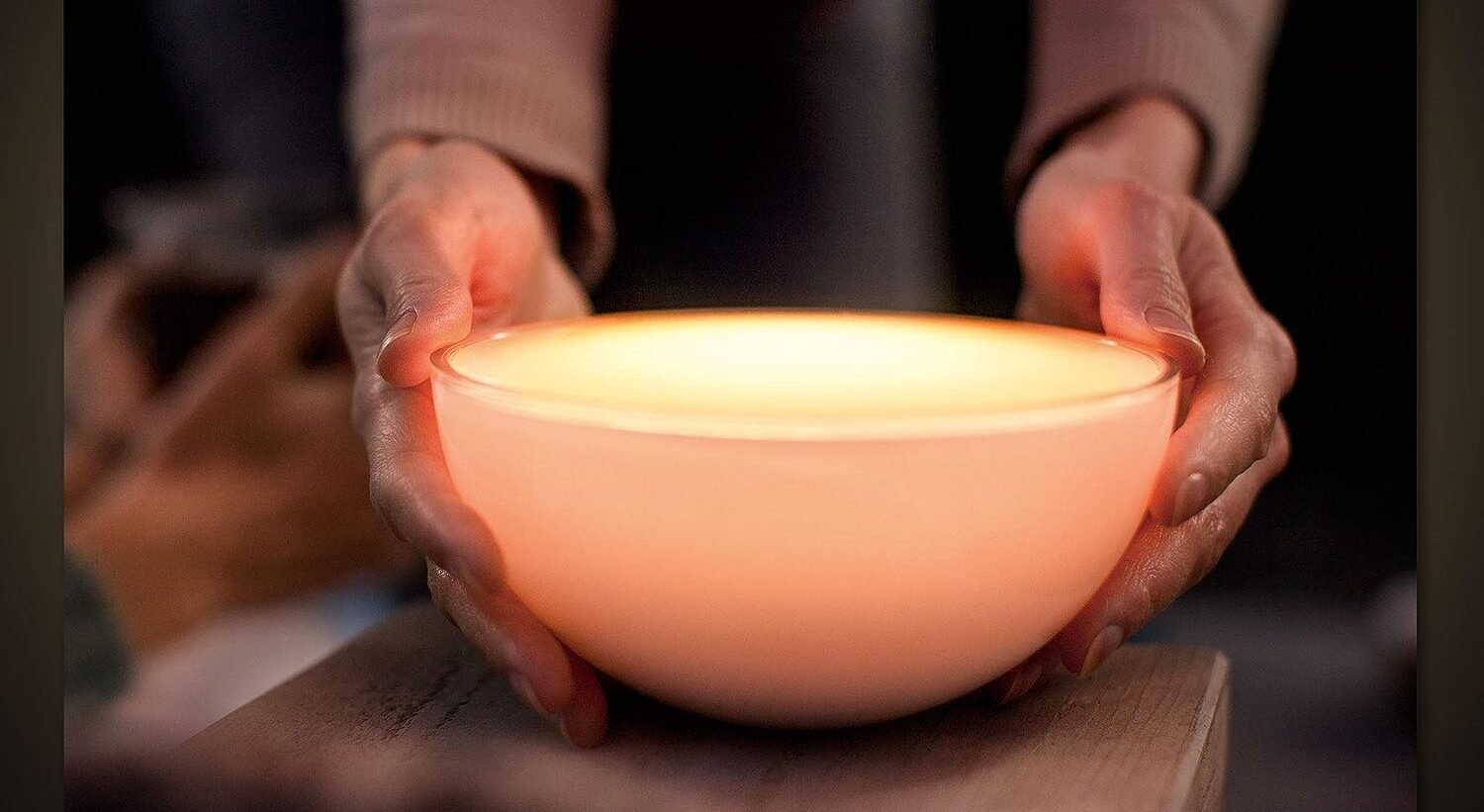 Portability meets functionality with the Philips Hue Go. This portable smart lamp allows you to take the power of Philips Hue anywhere in your home or even outdoors. Its built-in rechargeable battery ensures hours of untethered illumination. The Hue Go is perfect for creating a serene atmosphere on your patio, setting up a soothing bedtime routine, or even serving as a centerpiece for your dining table. With its dynamic light effects and compatibility with the Hue app, it's a versatile addition to your smart lighting setup.
Philips Hue Play Smart Light Bar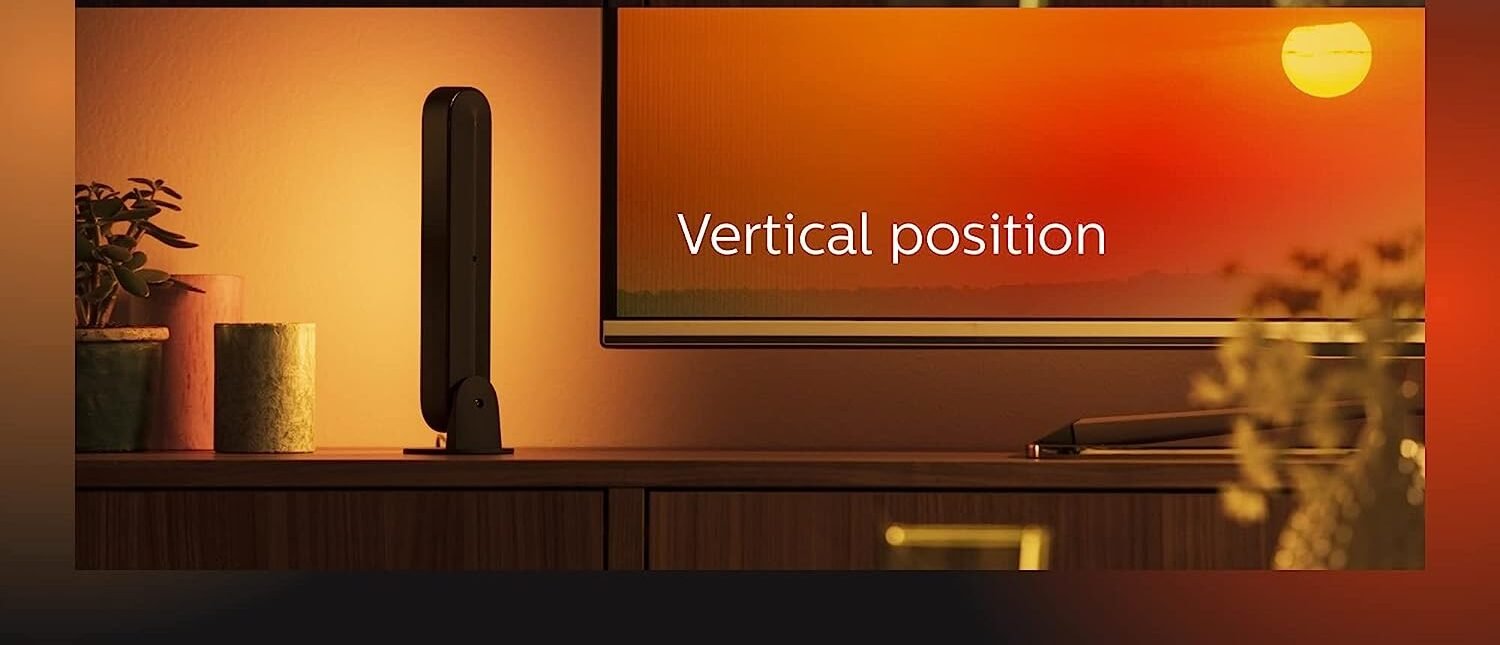 Gaming, movie nights, and immersive experiences get a serious upgrade with the Philips Hue Play Smart Light Bar. These sleek, compact light bars are designed to enhance your entertainment area by syncing with the content on your screen. Whether you're diving into a fast-paced action sequence or exploring a virtual world, the Hue Play Smart Light Bar immerses you in a symphony of light and color. With easy installation options and integration with the Hue Sync app, it's a must-have for any multimedia enthusiast.
Philips Hue Outdoor Lights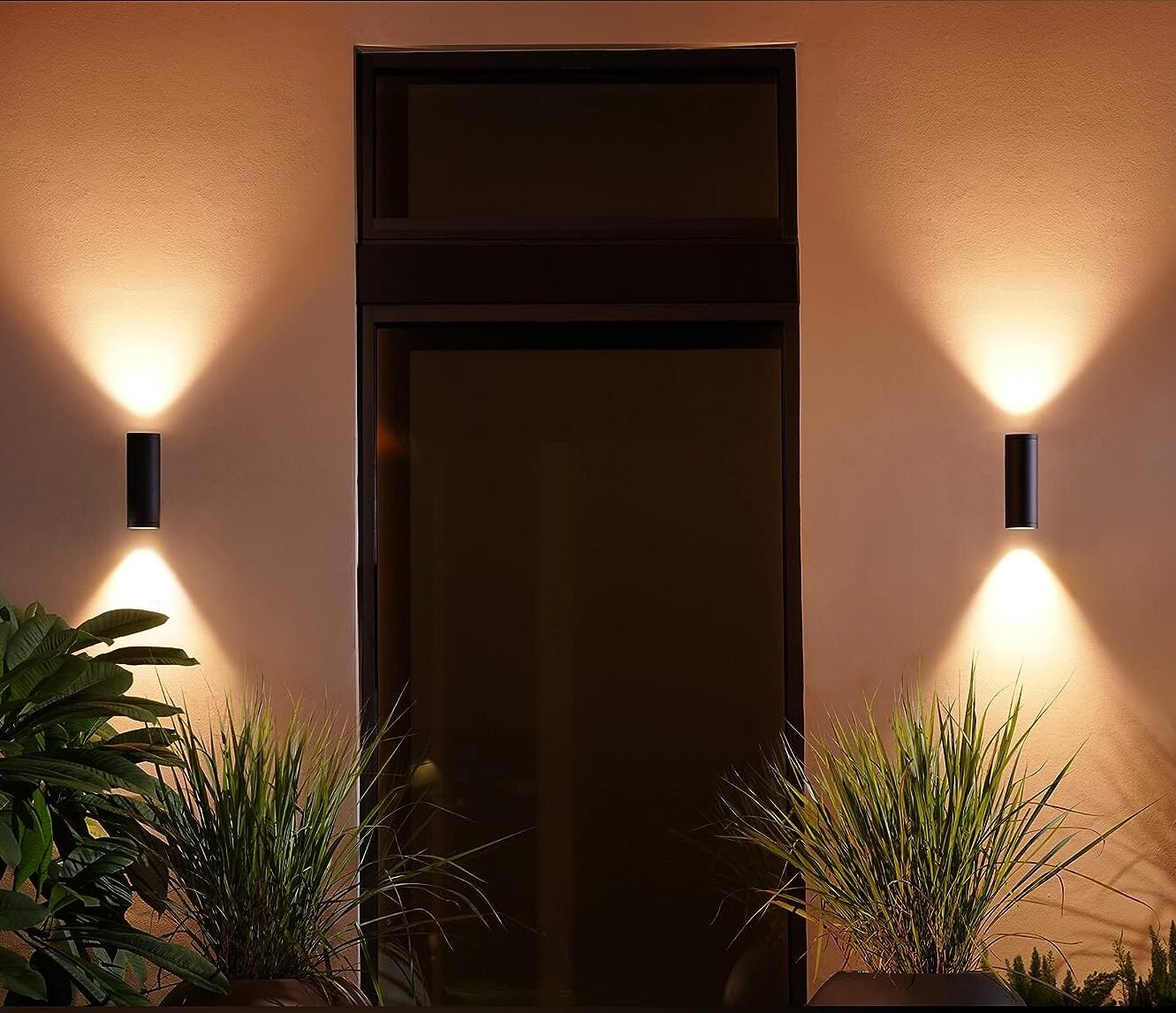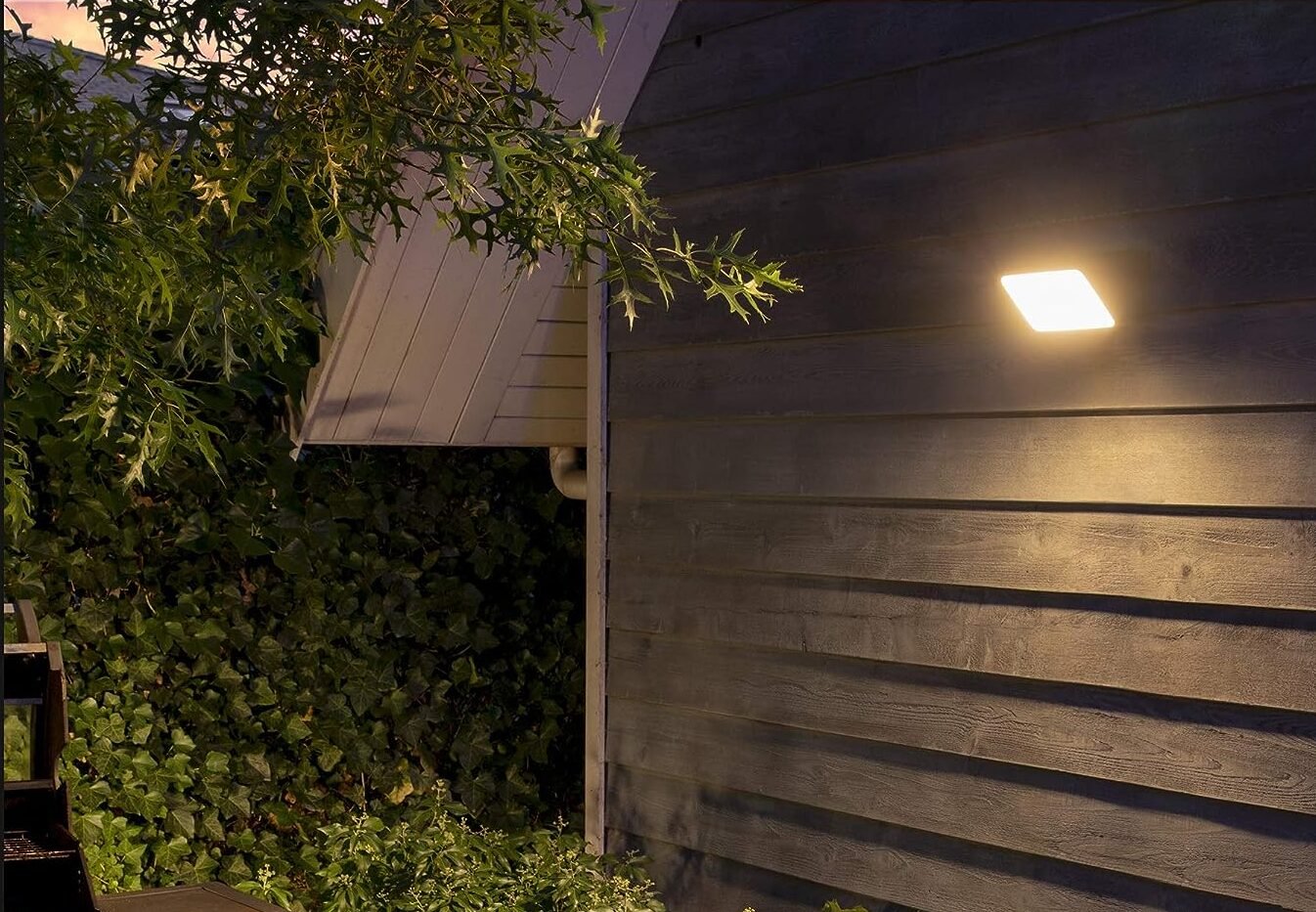 Extend the magic of Philips Hue beyond your home's four walls with their impressive range of outdoor lighting solutions. From path lights and spotlights to wall-mounted fixtures, these outdoor lights seamlessly integrate with your existing Hue ecosystem. Illuminate your garden, showcase architectural details, or enhance security with customizable schedules and remote control. With weather resistance and a wide range of lighting options, Philips Hue outdoor lights elevate your outdoor spaces.
Today's Best Selling Philips Hue Lights & Bulbs
Conclusion
Philips Hue has redefined what home lighting can be. It's not just about brightness; it's about creating moods, enhancing experiences, and making your living space adapt to your every need. From cozy nights in to energetic gatherings, from focusing on work to indulging in leisure, Philips Hue offers a lighting solution for every moment. Embrace the smart lighting revolution and transform your home into a canvas of endless possibilities with Philips Hue.
Last update on 2023-09-12 / Affiliate links / Images from Amazon Product Advertising API