DJI Osmo Action 4: Best GoPro Alternative for Low-Light Adventures. When it comes to capturing your adrenaline-pumping moments in challenging lighting conditions, having a reliable action camera is crucial. While GoPro has long dominated the market, the DJI Osmo Action 4 has emerged as a formidable contender, offering exceptional low-light performance that promises to elevate your adventures to a whole new level. In this blog post, we will explore why the DJI Osmo Action 4 stands out as the best GoPro alternative for your low-light escapades.
Why DJI Osmo Action 4 is the best GoPro alternative for low-light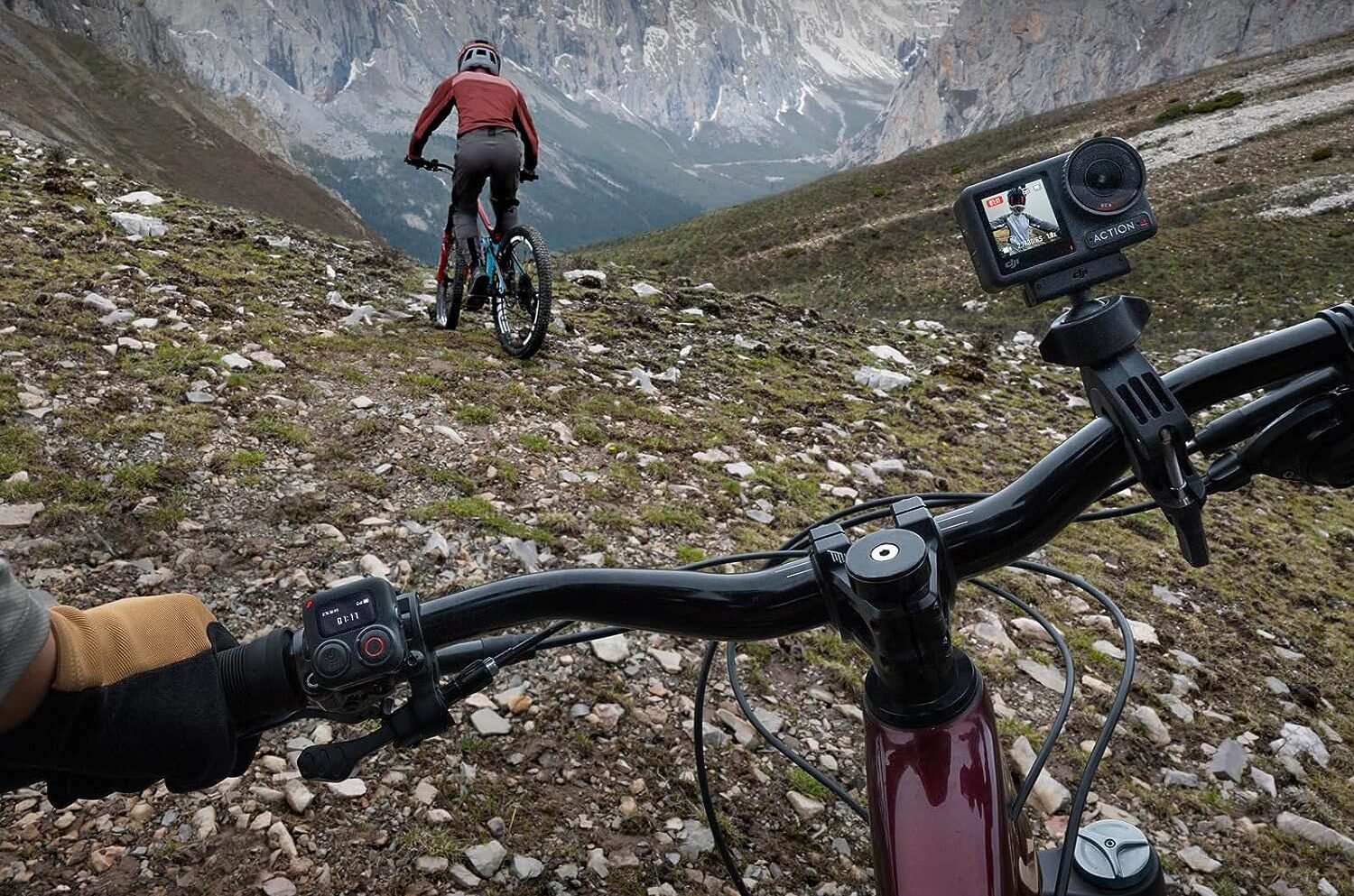 1/1.3-Inch Sensor & Unparalleled Low-Light Imaging
At the heart of the DJI Osmo Action 4 lies its remarkable 1/1.3-inch sensor, a breakthrough in the world of action cameras. This larger sensor size allows for more light to be captured, resulting in unparalleled low-light imaging performance. Whether you're exploring dimly lit caves or stargazing in the wilderness, the Osmo Action 4 ensures that every detail is preserved, even in challenging lighting conditions.
10-bit & D-Log M Color Performance
A true testament to DJI's commitment to quality, the Osmo Action 4 boasts 10-bit color depth and D-Log M color performance. This advanced color technology provides a wider color gamut and richer tones, allowing you to capture scenes with true-to-life vibrancy. The D-Log M color profile enables professional-grade color correction during post-processing, ensuring your low-light footage retains its authentic charm.
Deep-Freeze Resistant & Long-Lasting Battery Life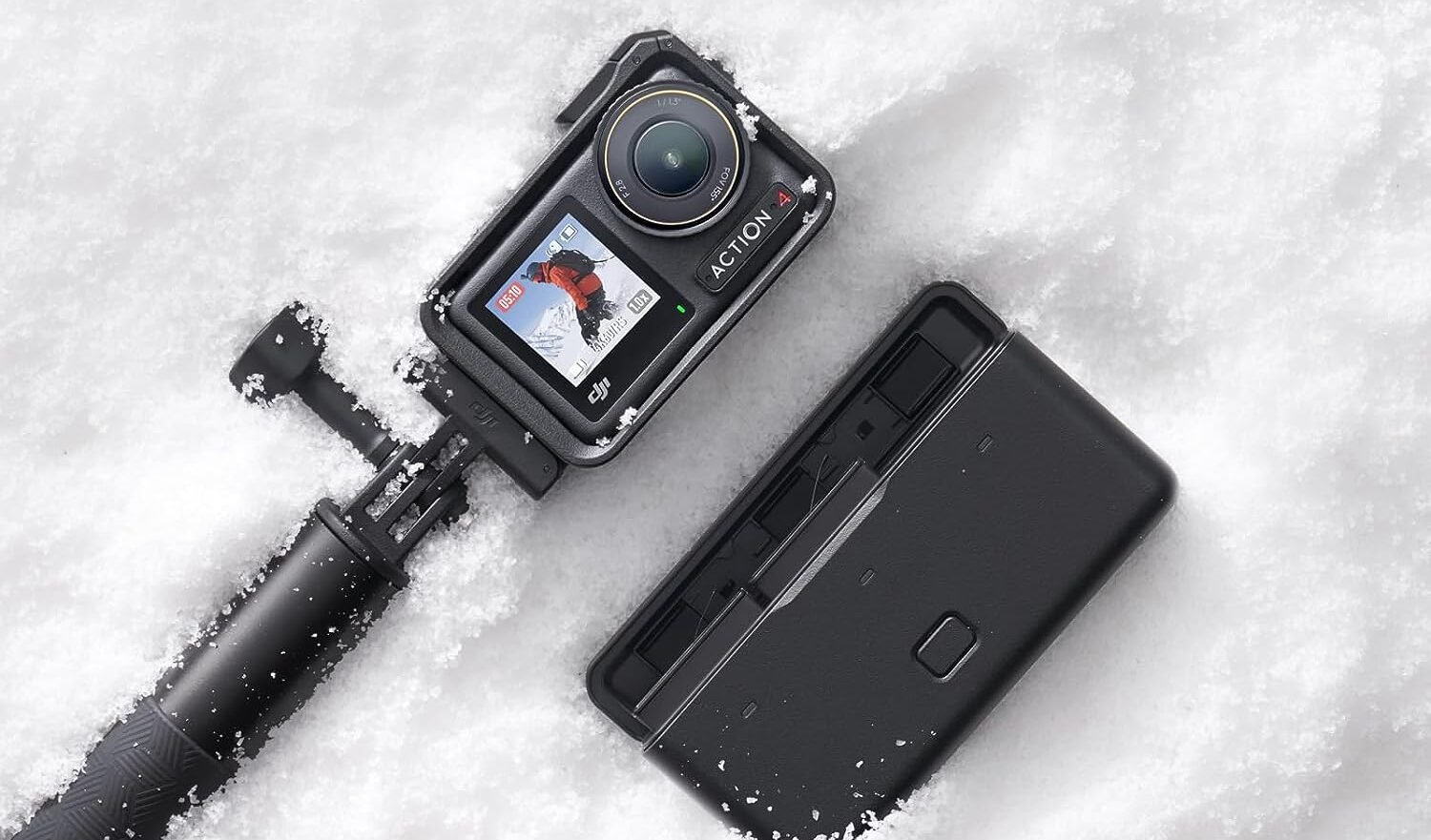 Adventure knows no bounds, and neither does the DJI Osmo Action 4. Engineered to withstand extreme conditions, this camera is deep-freeze resistant, making it your reliable companion on frosty escapades. Furthermore, its long-lasting battery life ensures that you won't miss a moment of the action, even during extended nighttime outings.
4K/120fps & 155º Ultra-Wide FOV
The Osmo Action 4's impressive specs continue to shine with its 4K video recording at 120 frames per second, allowing you to capture every detail of your low-light adventures in stunning clarity and smooth motion. The ultra-wide 155-degree field of view guarantees that you can capture expansive landscapes and intricate details, making your footage truly immersive.
Magnetic Quick Release & Native Vertical Video
DJI's innovative approach is evident in the magnetic quick-release design of the Osmo Action 4. This feature enables effortless attachment and detachment of various accessories, expanding your creative possibilities. Additionally, the native vertical video capability ensures that you can seamlessly transition between landscape and portrait orientations, ideal for sharing your escapades on social media platforms.
360º HorizonSteady
Shaky footage is a thing of the past with the Osmo Action 4's HorizonSteady technology. Capture buttery-smooth videos even in the midst of action-packed low-light scenes, enhancing the cinematic quality of your adventures.
Action 4 Standard Combo: A Comprehensive Package
The DJI Osmo Action 4 Standard Combo is a complete package that caters to all your needs. This combo includes three batteries, ensuring that you have ample power for extended shoots. The multifunctional charging case not only keeps your batteries organized but also serves as a portable charging hub, ensuring your equipment is ready to go whenever and wherever you are.
Today's best dji osmo action 4 deals
Conclusion
In a world where action and adventure often extend into the twilight hours, the DJI Osmo Action 4 emerges as the ultimate GoPro alternative for low-light enthusiasts. Its 1/1.3-inch sensor, 10-bit color depth, and D-Log M color performance combine to create an action camera that excels in capturing the magic of the night. With its robust features, 360º HorizonSteady stabilization, and thoughtful accessories, the Osmo Action 4 is poised to redefine how we immortalize our nocturnal escapades. Embrace the night, embrace the thrill, and let the DJI Osmo Action 4 be your companion in unlocking the secrets of low-light adventures.
DJI Osmo Action Accessories
Last update on 2023-09-12 / Affiliate links / Images from Amazon Product Advertising API