GoPro Hero 11 Black: Adventure enthusiasts, vloggers, and content creators, rejoice! The GoPro Hero series has once again raised the bar with its latest iteration – the GoPro Hero 11. Packed with innovative features, enhanced capabilities, and rugged design, the Hero 11 promises to capture your most thrilling moments in stunning detail. In this blog post, we will delve into various aspects of the Hero 11, helping you decide if this powerhouse is the right addition to your gear lineup.
GoPro Hero 11 Black Review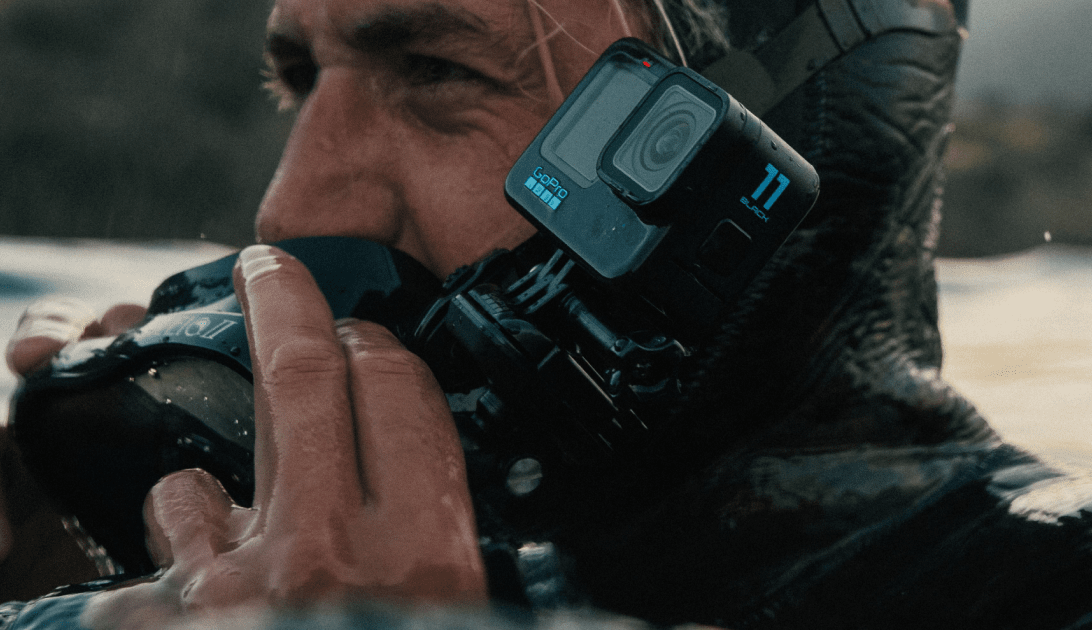 1. How long can GoPro Hero 11 record?
The GoPro Hero 11 boasts impressive battery life, allowing you to record for extended periods without interruptions. While the exact recording time may vary depending on the settings and usage, you can expect up to two hours of continuous recording on a single charge. For longer shooting sessions, consider investing in spare batteries or using an external power source.
2. Is GoPro Hero 11 Black waterproof?
Absolutely! The GoPro Hero 11 Black comes with excellent waterproof capabilities, allowing you to dive up to 33 feet (10 meters) underwater without the need for an additional housing. This means you can confidently document your aquatic adventures, whether it's snorkeling, surfing, or swimming.
3. Is it worth buying GoPro Hero 11?
Without a doubt, the GoPro Hero 11 is worth every penny for action enthusiasts and content creators alike. With improved image stabilization, higher frame rates, and enhanced video quality, the Hero 11 pushes the boundaries of what an action camera can do. Its versatility, durability, and advanced features make it a powerful tool to capture unforgettable moments.
4. Does GoPro Hero 11 shoot 4K?
Yes, the GoPro Hero 11 takes your video recording to the next level by shooting in stunning 4K resolution at various frame rates, ensuring crystal-clear footage of your adventures. Whether you're a professional videographer or simply want to capture your experiences in the highest quality, the Hero 11 has got you covered.
5. Can GoPro Hero 11 zoom?
Unlike traditional cameras, GoPro action cameras usually lack optical zoom capabilities. The GoPro Hero 11 is no exception. However, it does offer a digital zoom function that you can use to get closer to your subjects. Keep in mind that using digital zoom may result in a slight decrease in image quality.
6. Does GoPro Hero 11 have a 360 view?
No, the GoPro Hero 11 does not have built-in 360-degree view capabilities like some other specialized cameras. However, it does offer an expansive field of view, making it great for capturing wide-angle shots and immersive footage of your adventures.
7. Should I upgrade from GoPro 10 to 11?
Deciding whether to upgrade from the GoPro Hero 10 to the Hero 11 depends on your specific needs and preferences. If you're content with the Hero 10's performance and features, upgrading may not be necessary. However, if you desire improved video quality, better image stabilization, and the latest advancements in action camera technology, the Hero 11 could be a worthwhile investment.
8. What is the price of GoPro Hero 11?
As for the price of the GoPro Hero 11, it's important to note that prices can vary based on location, retailer, and any ongoing promotions. It's best to check with official GoPro retailers or the GoPro website for the most up-to-date and accurate pricing information.
In conclusion, the GoPro Hero 11 sets a new standard for action cameras with its remarkable capabilities and top-notch performance. Whether you're an adrenaline junkie, a travel vlogger, or simply love capturing life's adventures, the Hero 11 is designed to help you unleash your creativity and document your experiences like never before. So, grab your Hero 11 and get ready to embark on a journey of endless possibilities and unforgettable memories!
GoPro Hero 11 Black Accessories
Last update on 2023-09-12 / Affiliate links / Images from Amazon Product Advertising API