Sony FDR-X3000 Action Cam: In the world of action cameras, the Sony FDR-X3000 stands out as a versatile and powerful option for capturing your most exciting moments. Whether you're an adrenaline junkie, a travel enthusiast, or simply someone who loves to document life's adventures, the FDR-X3000 is designed to be your ultimate companion. In this blog post, we will delve into its features and capabilities to help you decide if this action cam is the right choice for you.
Is Sony FDR-X3000 the Best YouTube Vlogging Camera?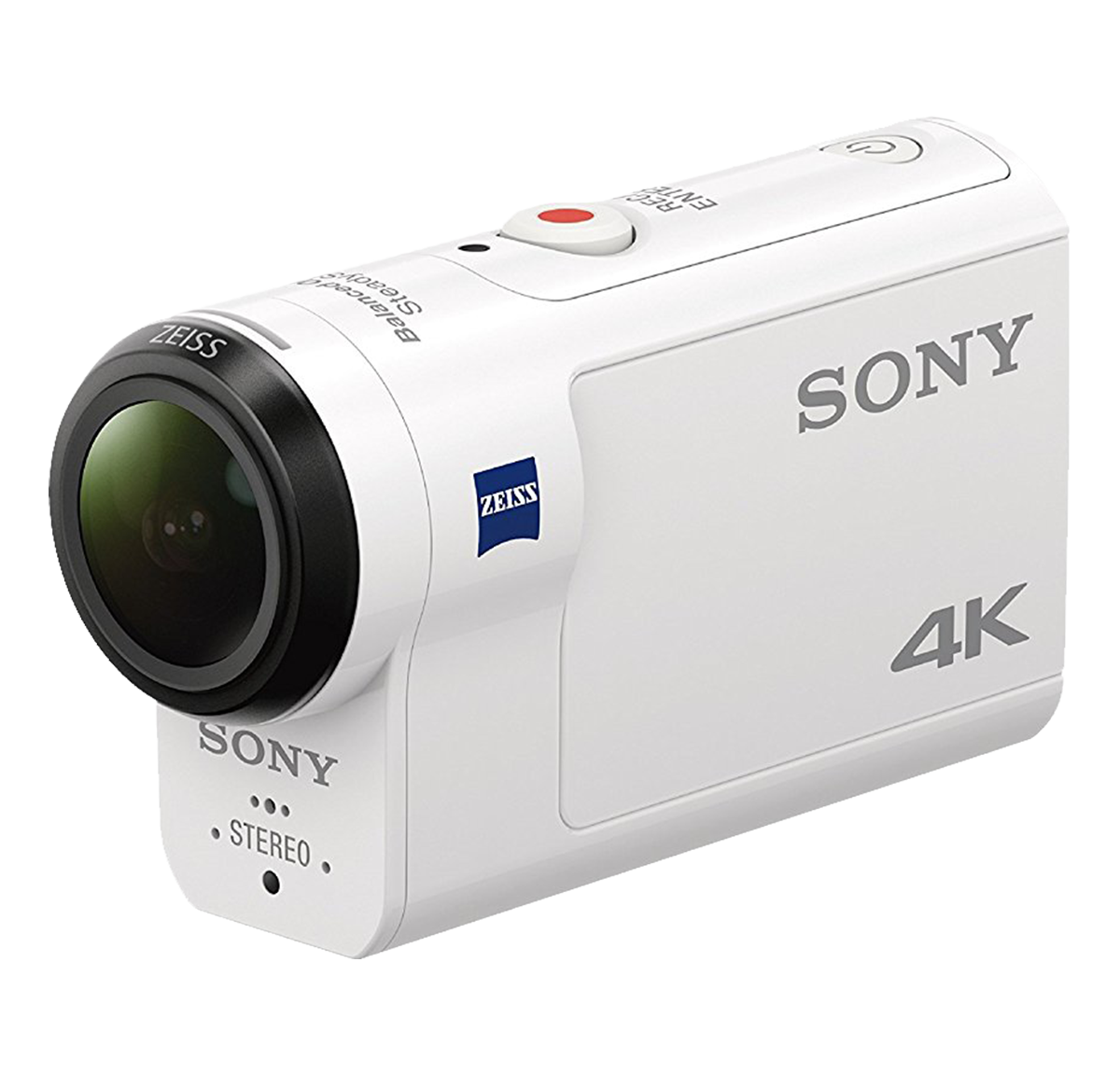 How long can Sony FDR-X3000 record?
The Sony FDR-X3000 boasts impressive battery life, allowing you to record up to 2 hours continuously at 1080p resolution. This makes it suitable for extended shooting sessions, ensuring you capture all the action without worrying about running out of power.
Is Sony FDR-X3000 waterproof?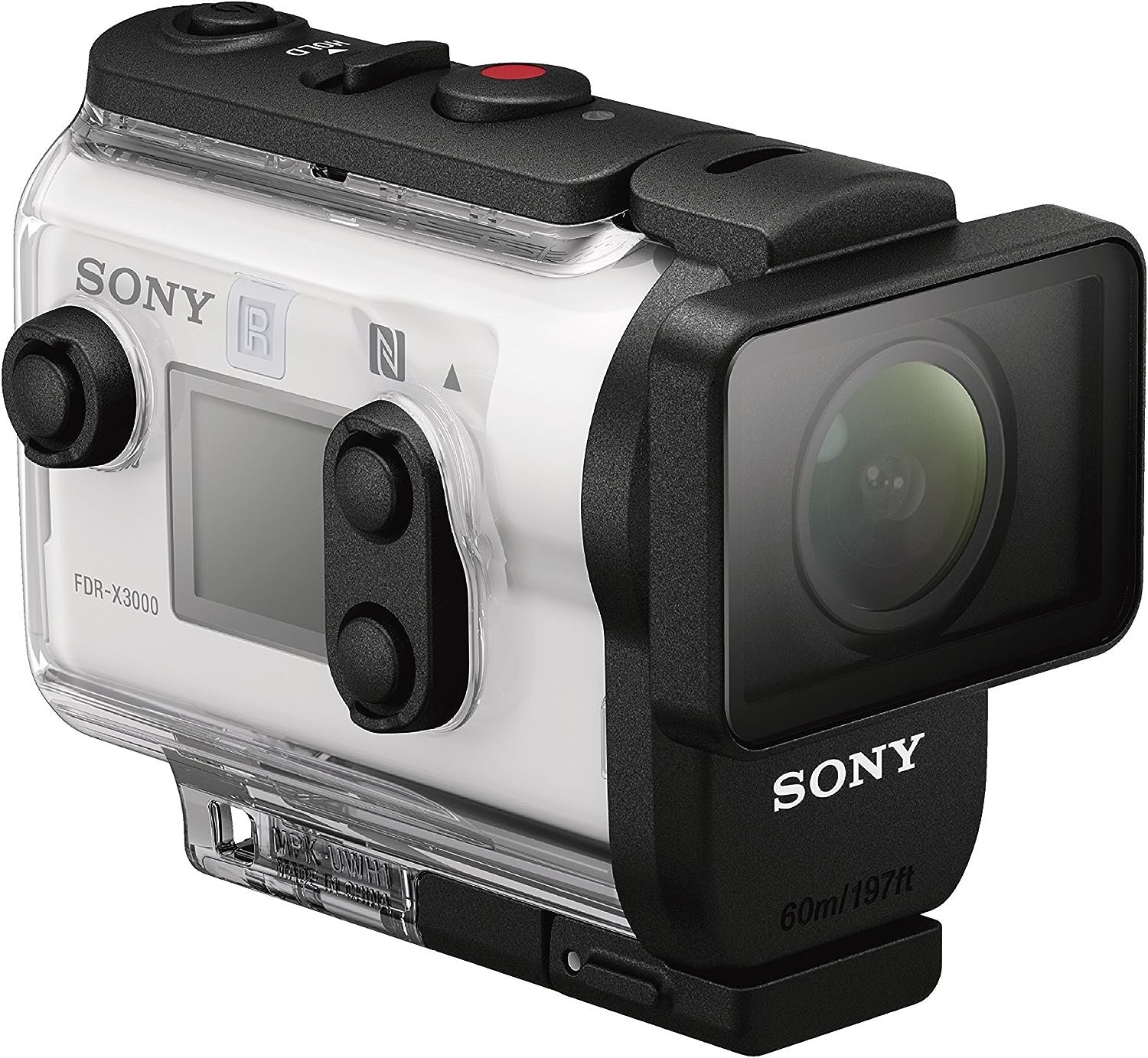 Yes, the Sony FDR-X3000 is waterproof right out of the box. It comes with a waterproof housing that is capable of withstanding depths of up to 197 feet (60 meters). This feature makes it perfect for capturing underwater adventures, snorkeling, and even scuba diving.
Is it worth buying Sony FDR-X3000?
The Sony FDR-X3000 is definitely worth considering if you're seeking high-quality video and image capture in a rugged and compact package. Its advanced stabilization technology, 4K recording capabilities, and durability make it a valuable investment for anyone who loves outdoor activities and wants to document them in stunning detail.
Does Sony FDR-X3000 shoot 4K?
Absolutely, the FDR-X3000 is equipped with 4K recording capabilities, allowing you to capture your adventures in stunning Ultra HD resolution. This ensures that your videos are incredibly sharp and detailed, providing a true-to-life viewing experience.
Can Sony FDR-X3000 zoom?
Yes, the Sony FDR-X3000 features a digital zoom function. While it doesn't have an optical zoom like traditional cameras, the digital zoom allows you to get closer to your subjects without sacrificing too much image quality.
Does Sony FDR-X3000 have 360 view?
No, the FDR-X3000 does not offer a 360-degree view. It captures a wide field of view, but it does not have the ability to capture a complete spherical view like some dedicated 360 cameras on the market.
Should I upgrade to Sony FDR-X3000?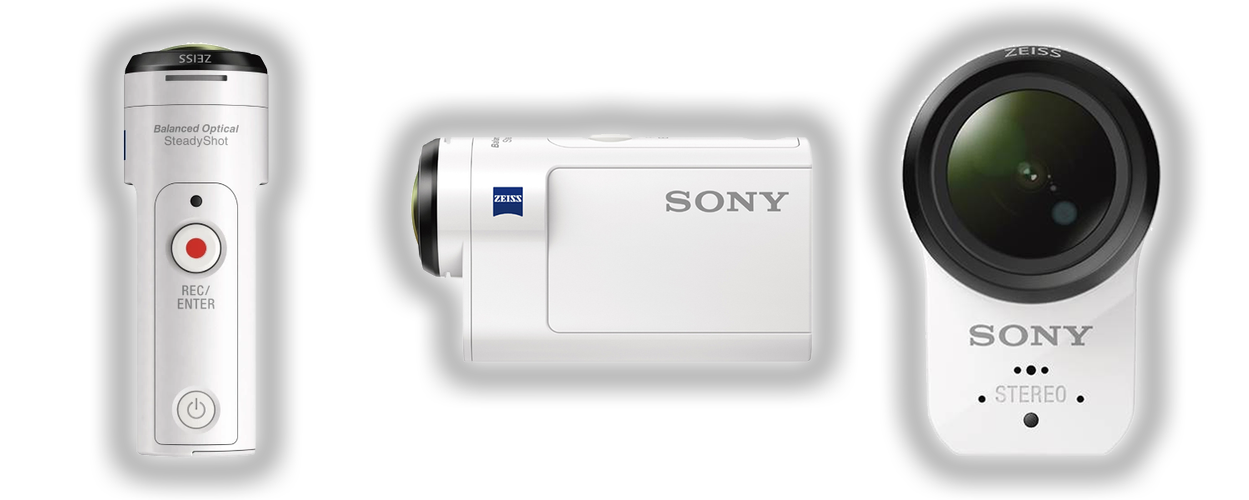 If you're looking to upgrade from an older action camera or if you're new to the world of action cams, the Sony FDR-X3000 could be a worthwhile upgrade. Its 4K recording, advanced stabilization, and waterproof capabilities offer significant improvements over many previous models.
Balanced Optical SteadyShot (BOSS) Stabilization:
The FDR-X3000 features Sony's proprietary Balanced Optical SteadyShot technology, which is a significant advancement in image stabilization. Unlike traditional digital stabilization, BOSS stabilizes the entire optical path, resulting in smoother and steadier footage even in shaky conditions. This technology is particularly beneficial for capturing action-packed scenes and adventure activities.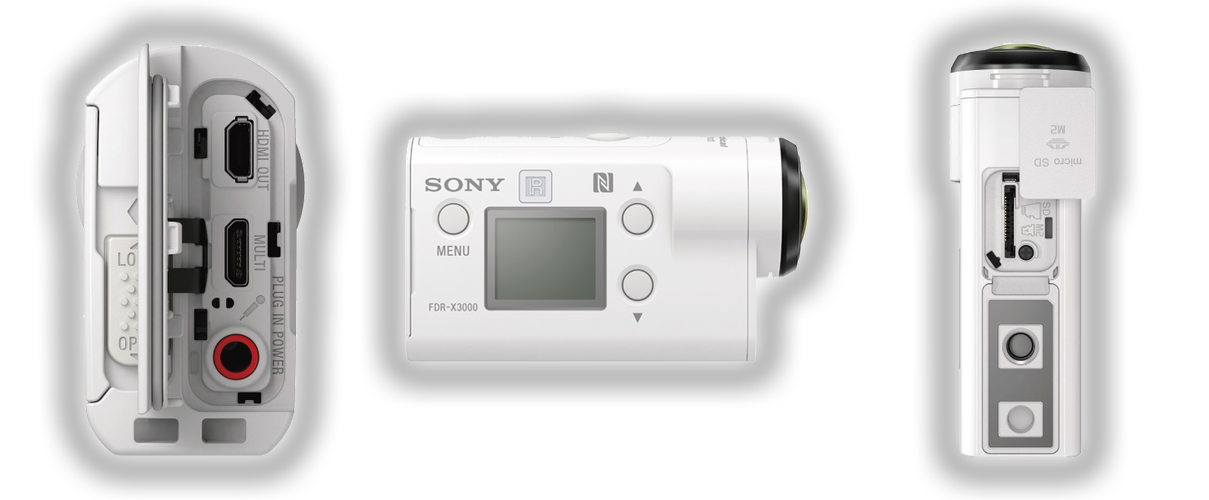 Exmor R CMOS Sensor:
The camera is equipped with a 1/2.5-inch Exmor R CMOS sensor, which enables excellent low-light performance and reduces noise in your videos and photos. This ensures that you can capture clear and vibrant content even in challenging lighting conditions.
Zeiss Tessar Lens:
The Zeiss Tessar lens on the FDR-X3000 delivers high-quality optics that produce sharp and distortion-free images and videos. It offers a wide-angle view, allowing you to capture more of your surroundings in your shots.
Time-Lapse and Slow-Motion Modes:
The camera includes time-lapse and slow-motion recording modes, giving you creative options to play with time and capture unique perspectives. Whether you want to condense a long journey into a short video or highlight a split-second action, these modes offer creative flexibility.
Live-View Remote (Sold Separately):
For added convenience, you can purchase the Live-View Remote accessory, which allows you to control the camera remotely and view what it's capturing in real-time. This is especially useful for framing your shots when the camera is mounted on a helmet or other hard-to-reach places.
High-Quality Audio:
The FDR-X3000 features high-quality stereo audio recording with wind noise reduction. This ensures that your audio remains clear and free from disturbances, even in windy outdoor environments.
Multiple Shooting Modes:
The camera offers a variety of shooting modes, including burst mode for capturing fast-action sequences, loop recording for continuous recording with overwriting, and more. These modes give you the flexibility to tailor your shooting experience to different situations.
Wi-Fi and NFC Connectivity:
With built-in Wi-Fi and NFC, you can easily connect the camera to your smartphone or tablet for seamless sharing and remote control using the Sony PlayMemories Mobile app. This makes it convenient to transfer and share your footage on the go.
What is the price of the Sony FDR-X3000?
As of my last knowledge update in September 2023, the Sony FDR-X3000 was priced at around $450 to $500. However, prices may have changed since then, so it's best to check with retailers for the most up-to-date pricing information.
Sony Action Cam FDR-X3000 Accessories
Accessories can greatly enhance your experience with the Sony Action Cam FDR-X3000 and help you capture even more creative and dynamic footage. Here are some accessories you might consider:
Underwater Housing: While the FDR-X3000 is waterproof on its own, an underwater housing can provide added protection and allow you to explore deeper depths while diving or snorkeling.
Live-View Remote: This accessory allows you to control your FDR-X3000 remotely and view what the camera is capturing in real-time. It's especially useful when the camera is mounted on a helmet or other hard-to-reach places.
Mounting Kits: Various mounting options are available, such as adhesive mounts, strap mounts, and handlebar mounts. These attachments enable you to securely mount the camera on helmets, bikes, surfboards, and other surfaces.
External Microphone: For improved audio quality, consider an external microphone. This can help reduce wind noise and capture clearer sound, particularly when you're recording in windy or noisy environments.
Spare Batteries and Charger: Extend your shooting time with additional batteries and a charger. This is especially useful for longer adventures when you might not have access to a power source.
Floating Handle Grip: If you're using the camera near water, a floating handle grip can prevent the camera from sinking in case it accidentally falls into the water.
Filters: Filters, such as polarizing filters or neutral density filters, can enhance your footage by reducing glare, improving color saturation, or achieving specific creative effects.
Carrying Case or Bag: A dedicated case or bag helps protect your camera and accessories while keeping everything organized and easily transportable.
Lens Protectors: Keep your camera lens safe from scratches, dust, and debris with a lens protector.
Action Cam App: While not a physical accessory, the Sony PlayMemories Mobile app allows you to connect your camera to your smartphone or tablet for remote control and easy sharing of photos and videos.
Gimbal Stabilizer: While the FDR-X3000 has built-in stabilization, a gimbal stabilizer can provide even smoother and more professional-looking footage, especially during intense movements.
External Power Bank: If you're planning extended outdoor activities, an external power bank can help keep your camera and other devices charged on the go.
Chest Mount Harness: Capture unique first-person perspectives by attaching your camera to a chest mount harness.
Tripod or Mini Tripod: A small tripod or mini tripod can be handy for setting up stable shots or capturing time-lapse sequences.
Remember to consider your specific needs and the type of activities you'll be engaging in when choosing accessories for your Sony Action Cam FDR-X3000. Each accessory serves a different purpose, so pick the ones that best align with your shooting style and preferences.
How can I edit Sony Action Cam FDR-X3000 videos?
Editing videos captured with the Sony Action Cam FDR-X3000 is an exciting process that allows you to enhance and create compelling content. To get started, follow these steps:
Transfer Videos to Your Computer: Connect your FDR-X3000 to your computer using a USB cable or remove the memory card and insert it into a card reader. Copy the video files from the camera or memory card to a folder on your computer's hard drive.
Choose Video Editing Software: Select a video editing software that suits your needs and skill level. There are various options available, ranging from beginner-friendly applications to more advanced and feature-rich software. Some popular choices include:

Adobe Premiere Pro: A professional-grade editing software with a wide range of features.
Final Cut Pro X: An industry-standard video editing software for Mac users.
DaVinci Resolve: A powerful and free video editing software with professional-grade capabilities.
iMovie: A user-friendly video editing software for Mac users.
Filmora: An easy-to-use and beginner-friendly video editor with a variety of features.

Import Footage: Open your chosen video editing software and import the video files you transferred from your FDR-X3000. Most software allows you to import media by dragging and dropping or using the import function.
Arrange and Trim Clips: Drag and drop your video clips onto the timeline in the order you want them to appear. Trim the clips to remove any unwanted sections or to create a more dynamic sequence.
Add Transitions and Effects: Enhance your video by adding transitions (e.g., cuts, fades, dissolves) between clips and applying visual effects. Be mindful not to overdo it; sometimes, less is more.
Adjust Color and Audio: Use color correction tools to enhance the visual quality of your footage. Adjust brightness, contrast, saturation, and other parameters to achieve the desired look. Additionally, improve audio quality by adjusting levels and reducing background noise.
Add Titles and Text: Insert titles, text overlays, and captions to provide context or highlight key points in your video. This is particularly useful if you're creating a tutorial, travel vlog, or documentary-style content.
Incorporate Music and Sound Effects: Add background music or sound effects to enhance the mood and atmosphere of your video. Make sure the audio complements the visuals and doesn't overpower them.
Export Your Video: Once you're satisfied with your edits, export your video in the desired format and resolution. Different platforms and purposes may require specific export settings, so choose accordingly.
Share Your Video: With your edited video in hand, you can now share it with the world. Upload it to social media platforms, video-sharing websites, or your personal website to showcase your adventure and creativity.
Remember, video editing is a skill that improves with practice. Don't be afraid to experiment with different techniques and effects to create videos that truly reflect your style and vision. Whether you're editing action-packed footage from your FDR-X3000 or creating cinematic masterpieces, the editing process allows you to bring your videos to life and share your experiences with others.
Conclusion
In conclusion, the Sony Action Cam FDR-X3000 is a powerful and versatile action camera designed to capture your adventures in stunning detail. Its advanced stabilization, 4K recording, and underwater capabilities make it an excellent choice for outdoor enthusiasts, adrenaline junkies, and anyone who wants to document their experiences with high-quality videos and photos. Whether you're exploring the depths of the ocean or conquering rugged terrain, the FDR-X3000 is built to withstand the elements and deliver exceptional results.
Last update on 2023-09-12 / Affiliate links / Images from Amazon Product Advertising API